Who We Are
ABOUT Spectra Ventures International
We are a international team of web designers, entrepreneurs, and creative producers.
It's our passion and desire to help you realize your dream. We provide affordable web design, graphic design, and creative problem-solving to business owners. Our team of international creative developers are standing by to help you evolve your online business.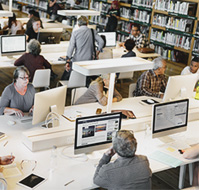 Testimonials
SPECTRA VENTURES HAPPY CLIENTS
I had an idea for an unline bussiness selling Sunglasses for cats, I know crazey. Haha. Besides the idea I did not know how to get started. I contacted the Spectra Ventures team and they helped me get up and running in no time!
Thank you spectra team for helping me get my store online. also, sorry for the many questions, but thank you for taking the time to answer all of them. 🙂 I will be telling my friends about your company!
Get a Quote
We would love to hear from you. Please fill out the below form, be sure to let us know what you are looking for and let us know the best way to get in touch with you. One of our developers will then get in touch with you to discuss your project in more depth.